Edition Nord
Intermittently, the Kunstverein Tiergarten also offers editions. These are high-quality prints and objects in small editions as well as unique pieces by artists connected to the Kunstverein Tiergarten. Kunstverein members can purchase the exclusive and extraordinary works for reasonable prices. Non-members pay a small surcharge.
Edition 2020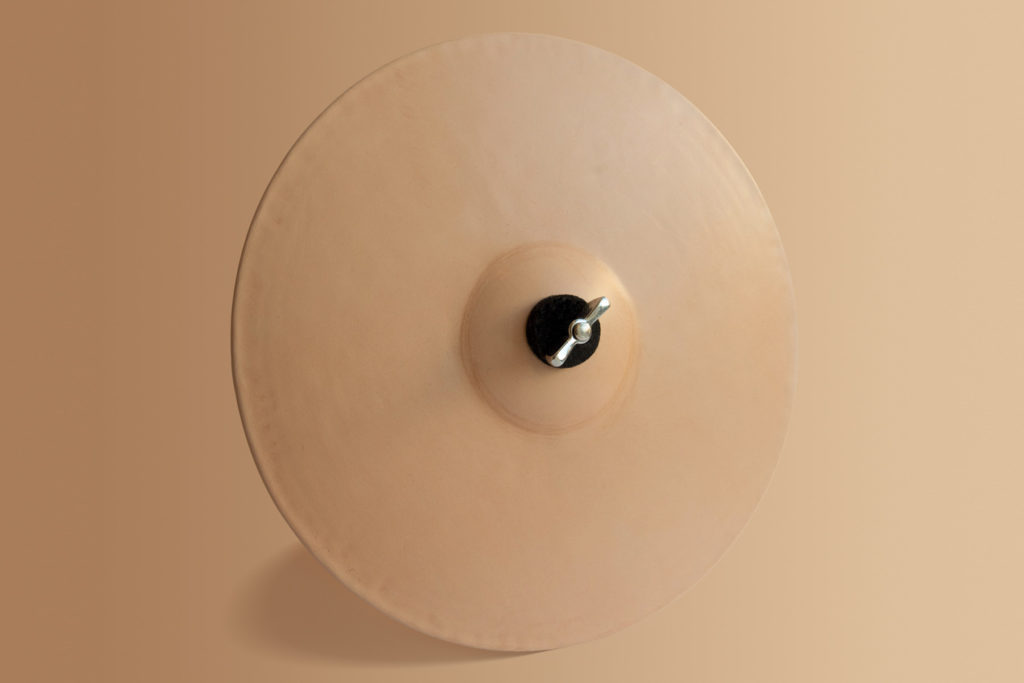 Käthe Kruse
Hi-Hat-Becken in Leder

Wall object, 2020, edition of 12, signed by hand.
Hand-covered hi-hat cymbal with darkening natural cowhide, felt, wing screws, including suspension with stainless steel spacer, Ø 33 cm
Price: 900 € for members, 1.100 € for non-members
Please find more infos here.
Edition 2014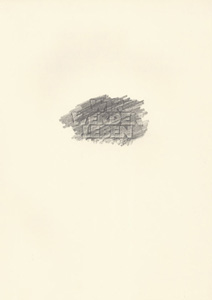 Albert Coers
"I Titoli Soli" (Serie)
Frottage, pencil on paper,
sheet size 29.7 x 21 cm, wooden object frame
10 unique pieces, different motifs
Price: 200 € for members, 250 € for non-members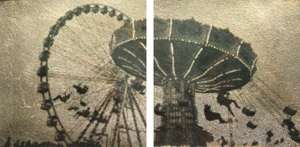 Barbara Duisberg
"Ohne Bodenhaftung" (Serie)
Ink, lacquer, OH film and metal
2 parts, each 12 x 12 cm, framed 25.5 x 25.5 cm
6 unique pieces, different motifs
Price: 270 € for members, 320 € for non-members (sold out!)
Katharina Poos
"Krake"
Two-colour hand silkscreen on Old Nuremberg handmade paper
sheet size 59 x 42 cm, motif size 26 x 18.5 cm
edition: 15
Price: 200 € for members, 250 € for non-members
Edition 2012: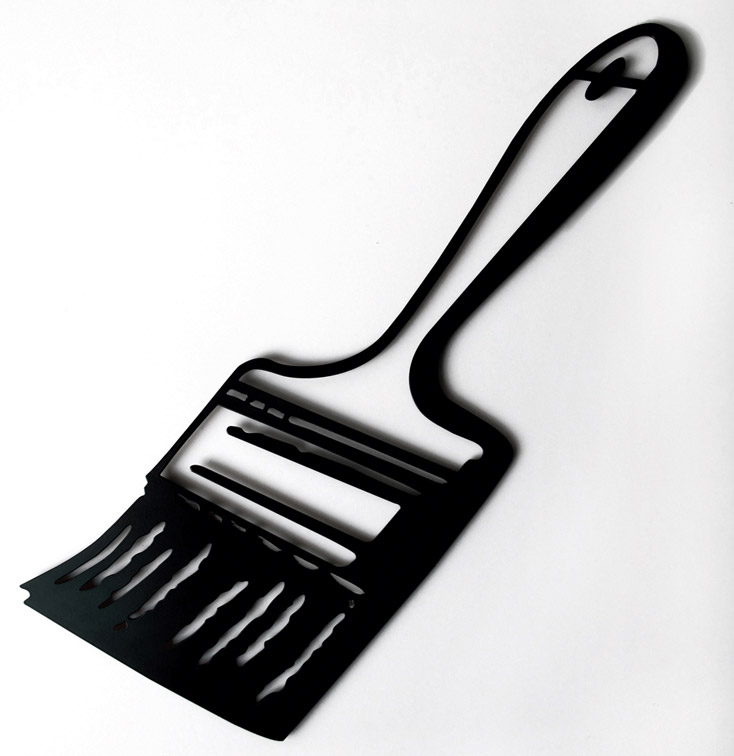 Karin Rosenberg,
"Künstlerpinsel"
3 mm sheet steel, laser cut, powder coating
63 x 22 cm
Edition: 6 + 2 a.p.
Price: 200 € for members, 250 € for non-members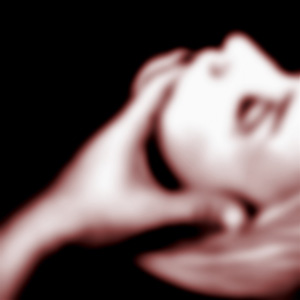 Dietrich Walther,
"Images" (Serie)
C-print on Aludibond
30 x 30 cm
Edition: 10 + 1 a. p.
Price: 200 € for members, 250 € for non-members
Albert Weis,
"bauten der moderne" aus der Serie Berlin
Colour and halftone transparencies on folded archival photographs,
approx. 18 x 12 cm
10 unique prints, various motifs
Price: 250 € for members, 300 € for non-members
Edition 2011: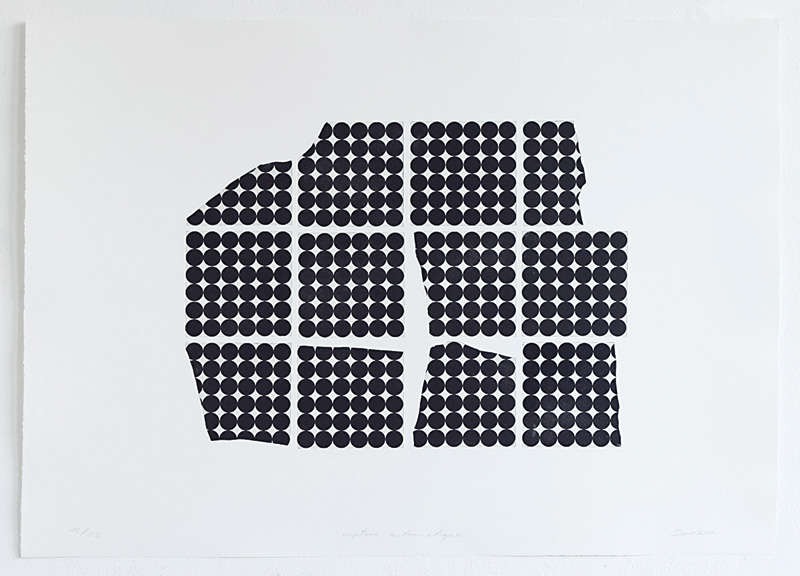 Pedro Boese
Rupture automatique
Aquatint on Zerkall handmade paper "Alt Bern", 250 gr., signed, sheet size 76 x 107 cm, subject size 47 x 62 cm, 12 plates 15 x 15 cm each
Edition: 12 + 1 a. p.
Printed at manière noire, Berlin-Tiergarten, by Majla Zeneli
Price: 300 € for members, 360 € for non-members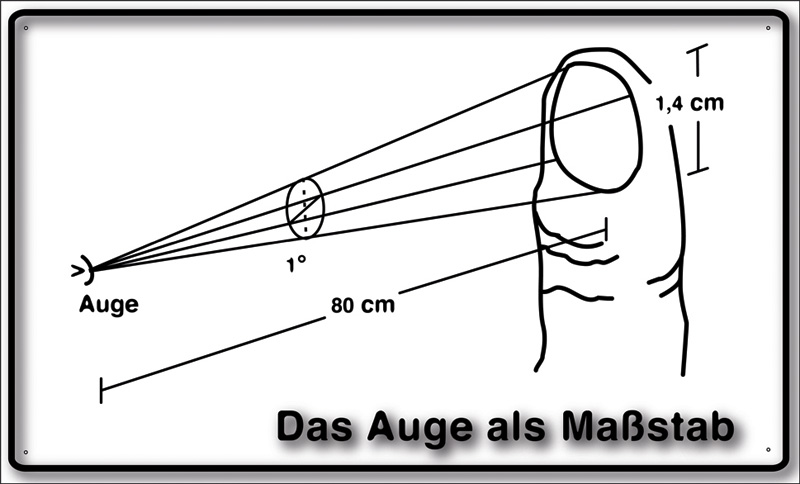 Francis Zeischegg
Augenmaß
Sign, embossed aluminium, UV stove enamelling, 20 x 33 x 4 cm
Edition: 10
Price: 120 € for members, 150 € for non-members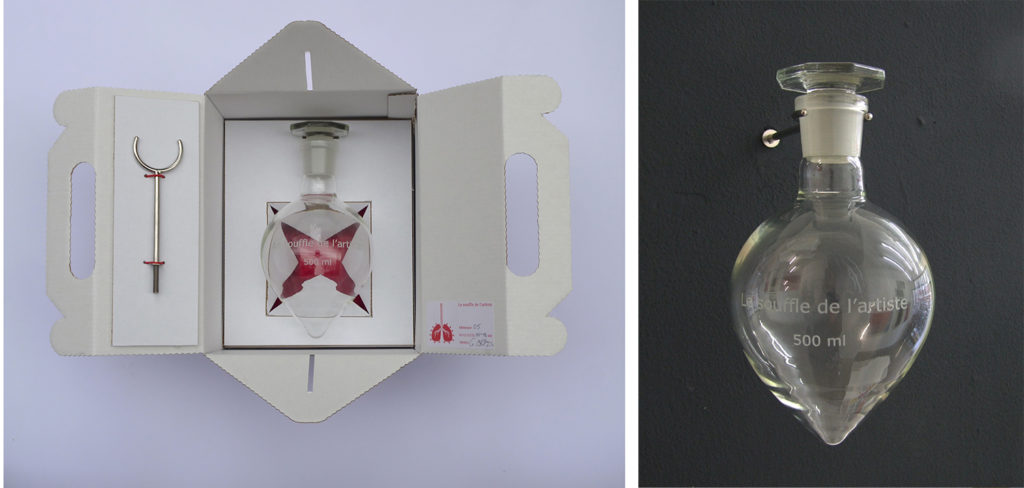 Veronika Witte
Le souffle de l'artiste
Glass, 500 ml distillate of a breath of the artist, sealed, engraved on both sides, stainless steel suspension device, 20 cm, diameter 12 cm.
The object can be presented either on the wall or lying down.
Edition: 5 + a. p.
Price: 250 € for members, 300 € for non-members